Conviction
Navigate an irreconcilable divide with your partner
Content Warning: This game centers unhealthy power dynamics, creating frustrating and unfair experiences that the players must reconcile.
The Conflict
Shortly after your "happily ever after," the two of you, the stable stalwart and the free spirited idealist, come to an impasse. You must give your cards to share your feelings, as your cards will only make points in your partner's deck. In your own deck, they are only defensive and will dismiss your partner's points. Will you two cooperate, and work towards a fair balance of points? A breakup could be on the horizon otherwise, unless you dominate the story...
Play Online
This also includes a PCIO file if you would like to import it into Playing Cards IO to play it online for free, and even from your phone (Setup with Beta version, to setup with version B remove the Owligarchy card and separate the face and ace cards):
Project State
This game was designed for the Life.Love. Game Design Challenge, as a non-violent game about power and control in relationships. It was a finalist, but is currently still under review before publication, and it is my hope that it is reviewed for trauma sensitivity and updated before they publish it. This is the project as initially submitted, but will be updated as it develops.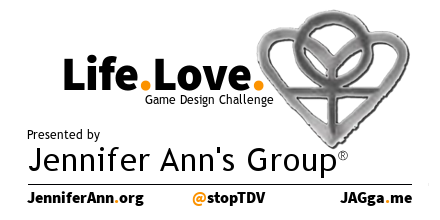 Other Stuff
If you'd like to see the other things I'm working on or follow me on social media, you can find all these things and more on my website!
Install instructions
Print the PDF. The 4th and 6th pages are meant to be the back of the cards on the 3rd and 5th pages.
To play on Playing Cards IO, download the PCIO file and start a blank room here:
https://playingcards.io/game/standard-deck
Click on the 🧰 toolbox to customize, then select "Room Options", then select "IMPORT FROM FILE" and select the provided PCIO file. Collapse the menu then click on the toolbox again and the game will be setup. Share the room's url to invite others to play!